2022's midterm elections were monumental in many ways. We were reminded of what was most important to us after navigating the pandemic for two years. We fought against the suppression of human rights and body autonomy. We also made history across the country, with many states crossing the word "first black" or "first woman" off their lists.
One of those historic wins was that of Karen Bass, who became the first woman to be elected to the office of mayor in Los Angeles. Bass, whose campaign largely surrounded tackling the city's homelessness crisis, defeated candidate Rick Caruso by more than 47,000 votes. According to reports, Caruso spent as much as 11 times on his campaign than Bass.
This margin of victory comes at no surprise as Bass' resume demonstrates her commitment to social change. She was nearly selected as President Biden's running mate in 2020- a testament to her professional reputation.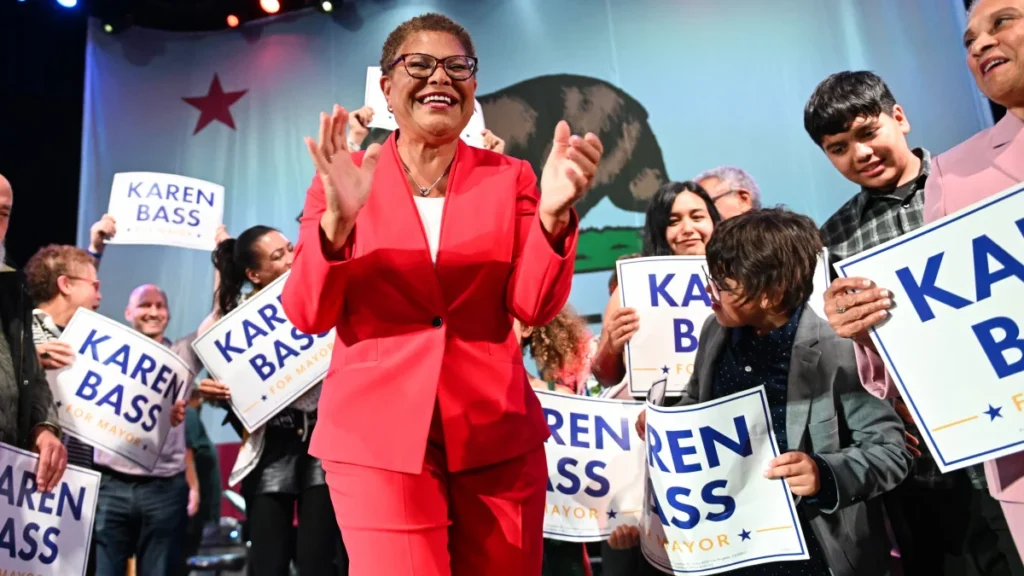 Karen was sworn into office on Sunday by Vice President Harris in front of thousands of eager Californians. She expressed her excitement to continue the work she has done for decades, and her desire to unite the LA community:
"If we are going to bring Angelenos inside and move our city in a new direction, we must have a single strategy to unite our city and county and engage the state, the federal government, the private sector and every other stakeholder."